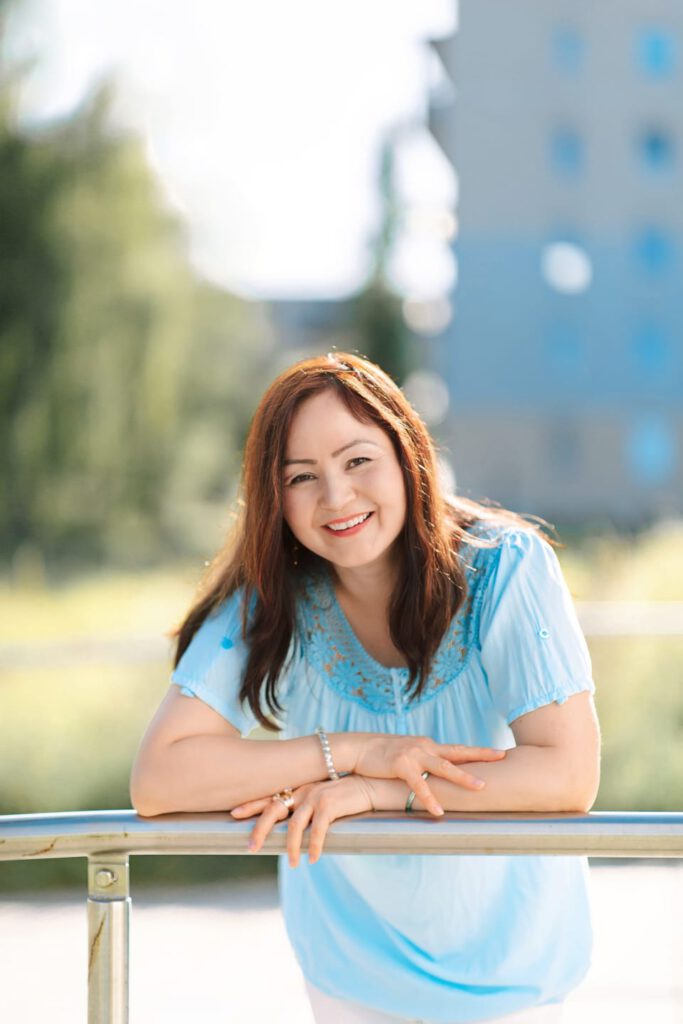 Mein Name ist Shahida Gul Nauruzi und ich lebe seit 1996 in Deutschland. Meine kosmetische Ausbildung habe ich mit großem Erfolg in München abgeschlossen.
Seitdem besuchte ich zahlreiche Fortbildungen um mein Fachwissen zu erweitern. Damit ich meinen Kunden die bestmöglichen Behandlungen bieten kann, nehme ich heute noch regelmäßig an Schulungen teil.
Ich habe seit über 15 Jahre Erfahrung in der Kosmetikbranche und freue mich sehr auf viele weitere Jahre mit meinen Kunden. 2011 bin ich auf die außergewöhnlichen Produkte und Behandlungen von AND skin care aufmerksam geworden. Die Wirksamkeit der Produkte hat mich von Anfang an überzeugt. AND Skin Care setzt da an wo die normale Kosmetik an ihre Grenzen stößt und kann jeden Kunden zu einem strahlenden Hautbild verhelfen.